Sutton & Grove: "DARZAH | HANDCRAFTED FAIR TRADE SHOES MADE IN PALESTINE"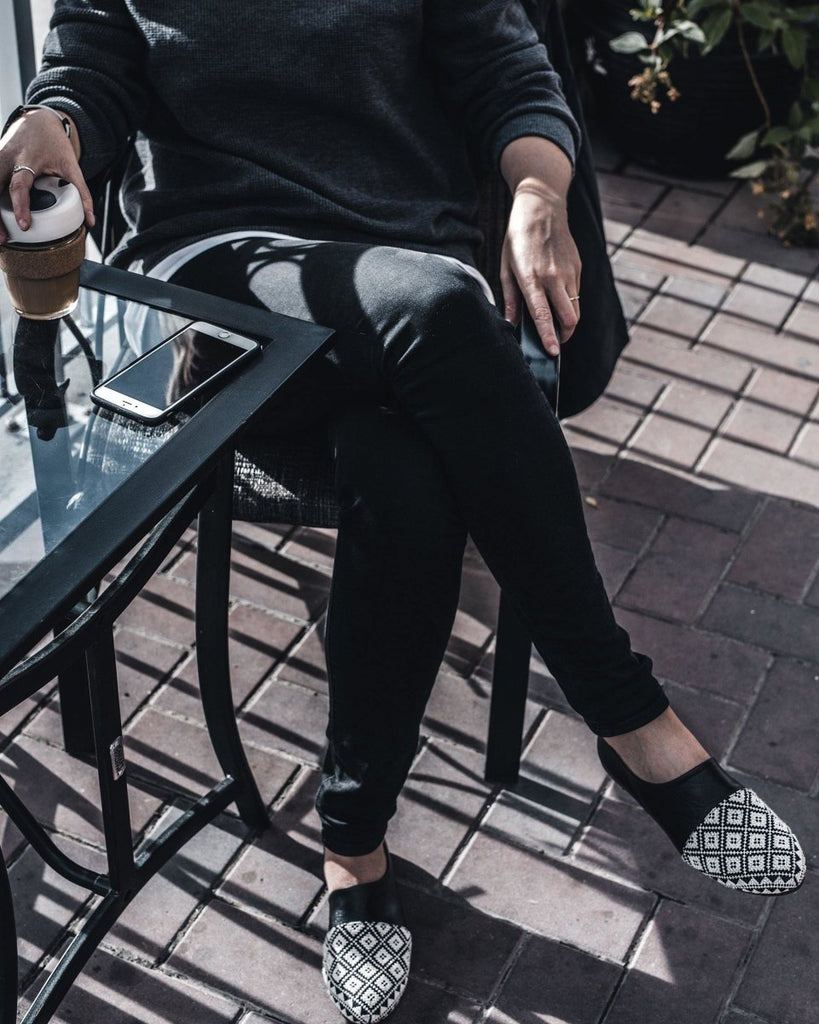 This blog is a repost from Jill and Luke of Sutton & Grove. Check out their blog for more on social businesses, conscious brands, and sustainable initiatives. 
Darzah is an ethical fashion brand that sells shoes and accessories located in in the northern West Bank of Palestine. They are a part of a powerful mission; the creation of economic opportunities for refugees and low-income female artisans. Darzah specializes in traditional Palestinian 'tatreez' embroidery, which is a traditional art form that has been passed down from mother to daughter for centuries.
CHILD'S CUP FULL
Darzah is a project of a non-profit called CHILD's CUP FULL which empowers women through creating economic opportunities in the northern West Bank. Child's Cup full has an artisan center located in Zababdeh, West Bank which trains and employs female artisans through various means, such as fashion or toys.
FAIR TRADE CERTIFIED
Darzah has obtained fair trade certification from the Fair Trade Federation. Here is a direct quote on what the Fair Trade Federation stands for:
The Fair Trade Federation is the trade association that strengthens and promotes North American organizations fully committed to fair trade. The Federation is part of the global fair trade movement, building equitable and sustainable trading partnerships and creating opportunities to alleviate poverty.
By obtaining this certification Darzah is showing that it is committed to paying fair wages to its female artisans, committed to designing and implementing a sustainable supply chain and committed to building up the marginalized northern West Bank. In this area of the West Bank, there is extreme poverty and job creation is key to helping bring a solution to this troubled region.
TATREEZ EMBROIDERY & LOCALLY SOURCED LEATHER
Tatreez Embroidery is a centuries old technique that has been passed down from generation to generation. It is very resilient and has been found to last over 100 years. Some vintage panels over 100 years old can be found in Jerusalem today, with the panels being passed down in certain families. Stitched with pearl cotton and metallic threads, tatreez embroidery is very resilient.
All leather found in Darzah products is sourced from local family run leather manufacturers. As a result, the combination of Tatreez Embroidery and locally sourced leather makes for a unique product that is 100% made in Palestine.
Every purchase supports training and employment initiatives in the West Bank. Check out this video for more!
MY SHOES | ECRU D'ORSAY
I am wearing their handcrafted leather and embroidered black and white Ecru D'orsay flats. This style of flat covers a larger part of your foot than some of their other flats, with creative side cut outs to give them a unique, modern style. They are super comfortable (and flattering) once they are worn in a bit. They are pretty close to fitting true to size, however if you are in-between sizes I would suggest to size up. There are a variety of other uniquely designed shoes, with subtle and bright embroidery details on each pair that you can shop HERE. 
To shop these shoes and more CLICK HERE
This post was sponsored by Darzah and contains affiliate links. All opinions are our own and written honestly. At Sutton + Grove we feature brands and businesses that we truly love and believe fit within a conscious lifestyle. Read More HERE.