How the Darzah Spirit of Giving Back to the Community is Ever-Resilient this Eid al-Adha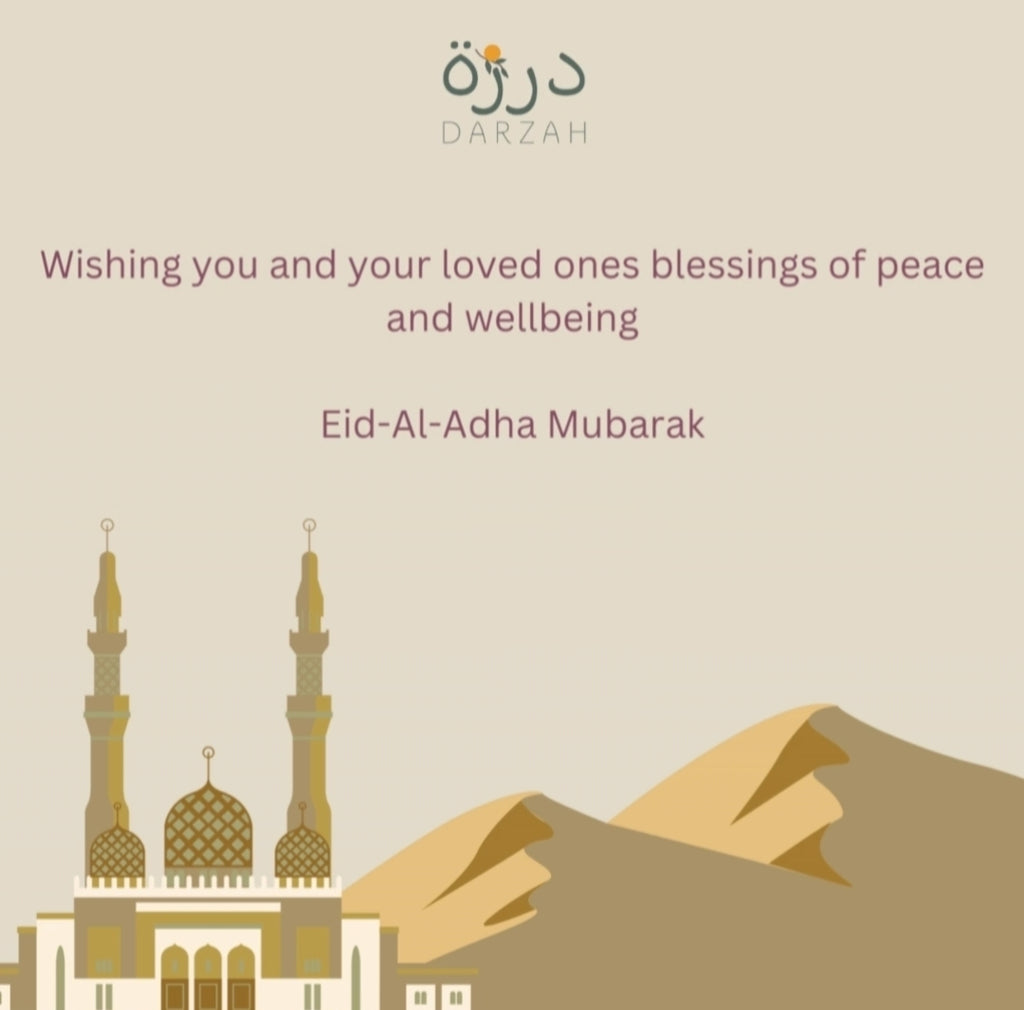 The spirit of Eid giving comes from within, being rooted in the strong traditions of this holy festival. As the world comes together to celebrate Eid al-Adha, Darzah believes the significance of this blessed day lies in giving back to the community. 
The way Eid al-Adha celebrates the power of giving back to the community, we believe in the power of shared growth. In the heart of Palestine, Darzah has always been a manifestation of this spirit. We empower communities of women while bringing our unique identity to the world through traditional art forms like tatreez and tahriri embroidery. The women of Darzah masterfully craft every piece, infusing their heritage into each one. 
Traditions during Eid al-Adha are principled around giving back to the community. In this holy time, we see the Darzah vision reinforced and take on more value. Fostering economic resilience and creating employment opportunities directly contribute to much-needed community development.
Investing in community growth can lead to unbelievable results while cultivating a love for indigenous tradition going back centuries. Darzah has always believed in empowering the communities of women by providing job opportunities to those who have been historically marginalized. Through fair wages, training and a safe working environment, we fulfill our commitments to our communities. 
Giving back to the community takes many forms 
The bonds of community born through the crucible of occupation and oppression are strong. Our people are made of stronger stuff than steel, and seeing our communities work toward their goals while helping the world learn about Palestinian culture is the Darzah vision. 
A beautiful story of trust, belief and obedience to God that has led to a universal tradition of giving, Eid al-Adha teaches us the value of giving back to the community. As families gather, the spirit of togetherness permeates the air along with delicious food. Eid al-Adha begins with an act of giving. Stories are shared, plates are full and hearts are content. These community markers are precious to every Palestinian household.
By working towards giving back to the community through job opportunities, training and helping safeguard endangered cultural traditions, Darzah helps intertwine the lives of communities in the West Bank. We believe it is important to incorporate these traditional designs into contemporary products, connecting the past with the present and ensuring that Palestinian heritage remains vibrant and relevant. 
In the spirit of giving back to the community, Eid al-Adha Mubarak from the Darzah family. We hope you are gathered with loved ones and those precious to you. Eid giving is part of our heritage and we are elated to make this contribution to society. These investments in community matter in the long run, building trust and a sense of togetherness among a people who have been through immeasurable violence, colonization and occupation.