How Community defines the Palestinian Summer Experience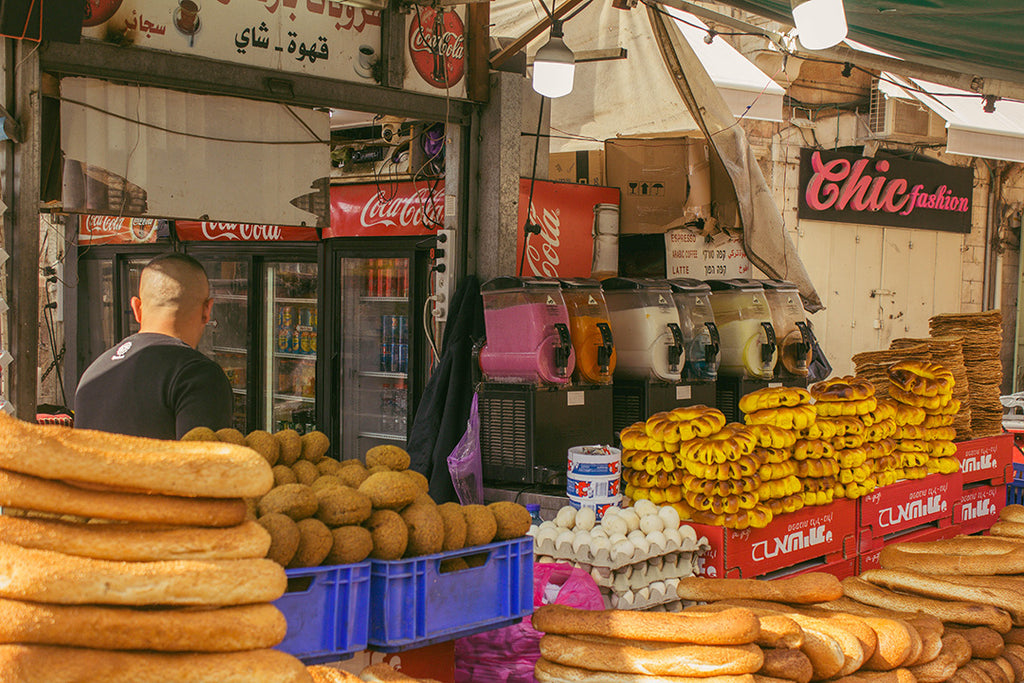 Summer is the season to savour in Palestine. As the winter months fade away with brilliantly vibrant sunsets, new life emerges from all around. Summer is here. Imagine this; as you have a seat, you can feel the hot Arabic coffee bring life back to you. The olive and fruit tree branches cast perfect shade from the sun and you can hear laughter, conversation and music from a nearby backyard. 
A Palestinian summer turns into a time of gathering for its people. Families assemble in backyards over delicious food and beautiful conversation. Life is abundant this time of year, with full faces revelling in a sense of community. In Palestine, food always has a big place in people's hearts.
Image Source : https://www.instagram.com/its_day_ana/
Strong arabic coffee and black tea is present on every table, irrespective of season. The summer in particular brings many excuses to sit down, talk and enjoy a hot coffee or tea. The culinary summer experience revolves around light foods like salads and stuffed grape leaves. Lemonade with mint in the hot summer is as refreshing as it gets. Tea with mint is also a common drink in all family gatherings.
The fresh air is filled with conversations, often political between the young and old. Weddings, whose season happens to be summer, are talked about along with all those graduating school. The summer experience is magnetic, fresh and beautiful in Palestine.
A Palestinian summer simply has a different energy. It's as if the air carries with it not only sounds of laughter, aromas of food and sights to take in but a change of mind. People are in coffeeshops, walk the streets late and interact freely. Ask Sitti or a grandmother, however and she'll tell you a different story.
When she was young, mobility was not as restricted. With no checkpoints, she could freely visit her family and friends. Today, the overall political situation is tense with violent escalation commonplace. Unemployment is higher with fewer green spaces. Faced by these challenges, the people of Palestine are resilient. 
The sense of community seen in conversations at family gatherings translate into people constantly checking up on each other, doing their due diligence in making sure loved ones and strangers alike are safe. Darzah embodies this spirit of togetherness. Through violence and hard times, our spirit perseveres.
Escalating violence has marked the beginning of summer in Palestine. Even in the face of tyranny, Darzah continues to stand by our Artisans. While the conflict has caused anxiety and increasing issues for our Artisans, Darzah has assured them of continued support. However, this summer will see families come together like always.
The sound of music echoes through the valleys, interspersed by the youth shout and laugh, happy for a while that they're free from studying. Festivals and get-togethers will soon be in full swing if the violence abates. Darzah welcomes the summer with open arms, ever-ready to bring economic opportunity to communities in Palestine.