Jade of Trades: "DARZAH: ETHICAL FASHION FROM PALESTINE"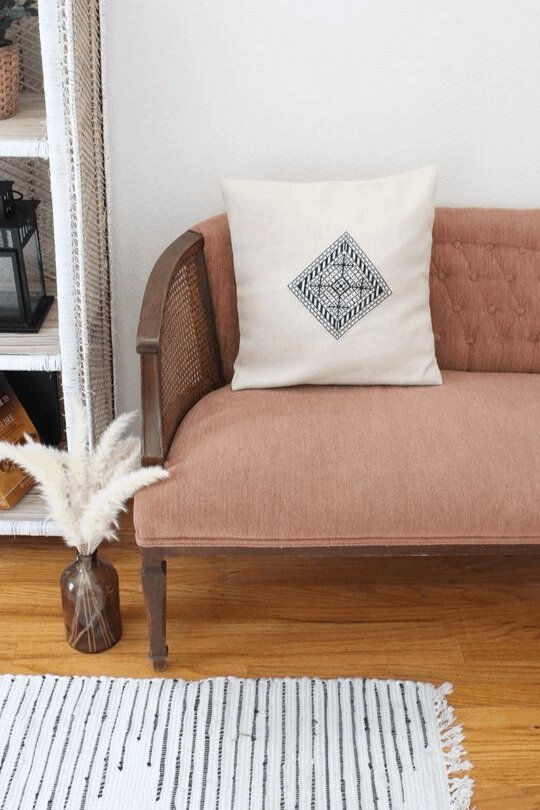 This blog is a repost from Jade Nicole of Jade of Trades. Jade is a law student and sustainable fashion blogger. Check out her blog for more on intentional living, fashion, and beauty. 
DARZAH: ETHICAL FASHION FROM PALESTINE
It's time for another sustainable brand highlight, y'all! It has been a lil' while, hasn't it? AND. This is the first of its kind! This is a sustainable *homeware* brand highlight. How cool is that?! Well, to be fair, Darzah makes beautiful shoes and accessories as well as a few homeware items, and I'm so excited to share them with you today. They have an incredible mission that I think is especially unique and thoughtful in ways that I haven't seen very often. I'm so excited to share their story with you! Let's roll. 
This post is in collaboration with Darzah. They were kind enough to gift me one of their incredible pieces in exchange for my work, but all opinions are my own. The links in this post are not affiliate codes. Please view my Disclosures + Codes page for more information on how I disclose my collaborations and sponsorships. 
Darzah: Ethical Fashion from Palestine
Darzah and I decided to work together on a homeware collaboration and I absolutely love the outcome. Months ago, I had an idea of what I wanted my office to look like in head, but it was incredible to see it all come to fruition. This piece from Darzah is so much more than a pillow; this piece symbolizes what I want my home to represent and the pieces that I want to curate in my home for years to come. 
I particularly chose the Tatreez Pillow in Black and Cream (on sale for $44, normally $59) because I feel that it compliments my home (specifically my office) so, so well. The burlap fabric along with the intricate, yet not overwhelming Tatreez design on the front adds just the right amount of flair for my taste. In my home, Aus and I are trying to go for a quite comfortable, bohemian yet timeless vibe, and I think this pillow fits in super well. 
About the Brand
I am perhaps most excited to highlight their mission over at Darzah. Darzah is a non-profit, ethical fashion brand specializing in Palestinian "tatreez" embroidery. Tatreez embroidery is centuries-old and has been passed down amongst generations for lifetimes. Each of their products is hand-embroidered and 100% handcrafted in the West Bank. Their mission is: 
To create economic opportunites for refugee and low-income women artians, and

To celebrate tatreez embroidery and Palestinian cultural heritage
Darzah is also a part of Child's Full Cup, a non-profit women's economic empowerment initiative. They are a Fair Trade organization, which means they are committed to pay fair wages to their employees, implementing sustainable manufacturing practices, and supporting marginalized communities. 
Other Products
There are some other products I would love to try out from Darzah in the future as well. While they are a bit pricey, just remember that buying from sustainable companies means investing in quality — not only in the product itself, but in the quality of life for those working to create the product. Darzah sells the most gorgeous and unique shoes, as well as handbags, aprons and pillowcases. I fully encourage you to check them out and take a look around — tell them I sent you.