Palestinian Art as Activism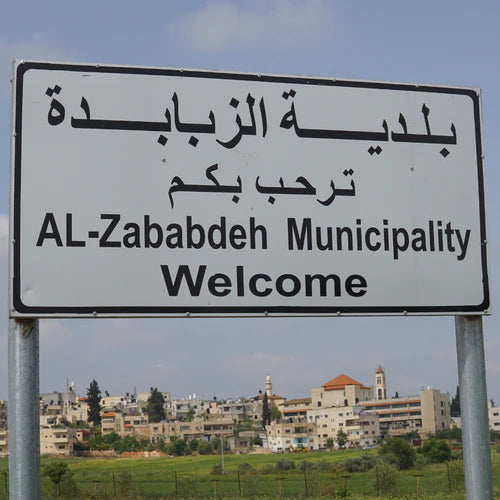 As Palestinians, our existence is constantly challenged. Despite all of the political and economic hardship that our people experience each and every day, we persevere. At Darzah, we believe that our survival as a people and organization is made possible through upholding and sharing our heritage.  
As a Palestinian brand operating in Palestine, our business is a form of resistance and demands an immense amount of perseverance. As you know, our aim is to empower Palestinian women and support our community, while resisting the dominant international discourse about Palestine through showcasing our cultural heritage of tatreez. 
Despite how difficult and costly it is to carry out our operations in Palestine, we have managed to overcome many obstacles to bring you 100% handmade, authentic Palestinian products. 
For example, we source all of our materials from local suppliers. The large majority of our fabric we work with is upcycled deadstock remnants of the local furniture industry.  We are proud to support the local economy and the environment in this way, but it means that we have to travel extensively across the region (Hebron, Jenin, Nablus) to purchase necessary materials. These sourcing trips are particularly challenging because we must endure the unpredictability of transportation due to checkpoints, settlements, and road infrastructure, which means that a 40 minute trip to pick up fabric often takes over 3 hours. 
We see our work as a form of resistance and celebration. Your purchases are a form of activism and we greatly appreciate the allyship you offer by putting your money towards supporting our mission. It is through these actions of resistance and activism that our Palestinian heritage will continue to live on, because no one has the right to deny us who we are or keep us from sharing the important stories that our history holds. Please join us in celebrating and continuing our story.