The shoe industry of Hebron, Palestine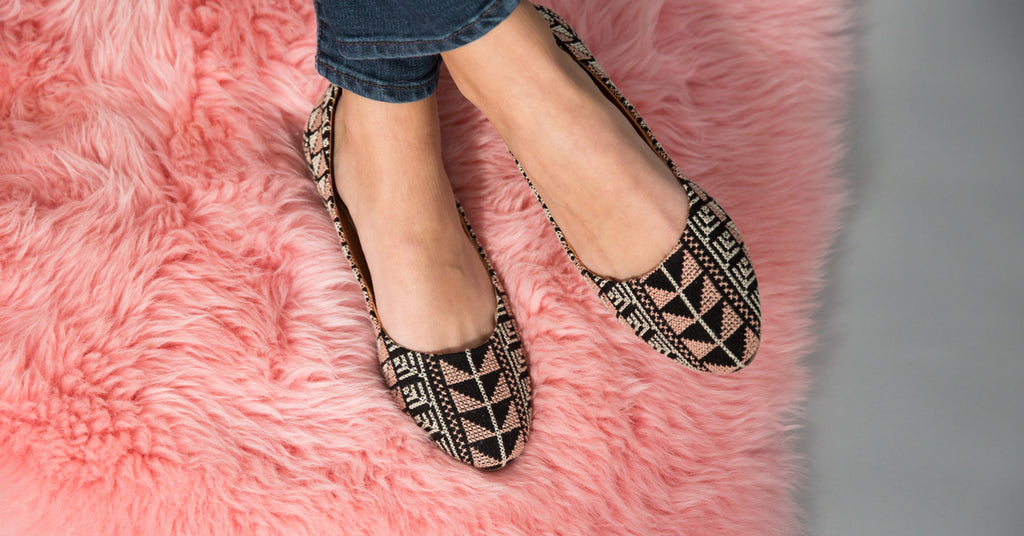 Handmade in Palestine: From Jenin to Hebron
For centuries, Palestine has been known for various art forms like tatreez, soap making, shoe making, etc…
Through Darzah, we want to give a platform to artisans of Palestine to showcase their creations. These artisans are experts in their field and have been practicing their respective crafts for many years. With our tatreez shoes, we bring forth to you two of the most prominent art forms of Palestine: the shoemaking of Hebron and the tatreez from all over Palestine.
Hebron's shoemaking industry:
Hebron is the shoemaking capital of Palestine, famous for crafting comfortable and durable leather shoes. Most of the shoe shops in Hebron have been running for generations.
From 1970-1900, the industry employed 40,000 people i.e. around 30% of the city's population. Today, it employs only 4,000 people.
What are the causes?
The political restrictions and blockades placed on Palestine

The influx of cheaper, factory-made shoes imported from abroad.
Tatreez:
Tatreez is a 3 Palestinian form of embroidery that has been passed from mother to d for generations. It consists of various patterns and motifs that are used to represent the regional identity, social status, marital status, and more about the wearer. Today, it has become a symbol of Palestinian heritage and solidarity.
Tatreez requires an exceptional amount of patience, effort and passion. For example, the tatreez embroidery for our flats can take up to 18 hours.
The making of Darzah's shoes


It takes 7-9 days to make a single pair of Darzah shoes.
For each Darzah shoe, we collaborate with artisans from the North to South of the West Bank to create a 100% handcrafted, authentic Palestinian shoe. 
First, our lead artisan Rahaf collects the raw materials for the products from Nablus and brings them to our tatreez artisans around Zababdeh. These artisans then create the embroidery and drop it off to a local shop from where it is transported to our shoemakers in Hebron. This alone takes 3 days.
It takes another 1-3 days, depending on the political situation for the embroidery to be transported from Jenin to Hebron. The length of the trip is not because of the distance, but because of the various checkpoints placed across Palestine.
Once the piece of embroidery reaches Hebron, it takes our shoemakers 3 days to make the shoe and incorporate our embroidery into the design. 
From Hebron, it is then shipped to our office in the US and then to you, our customers worldwide.
Operating a business in Palestine comes with its own set of challenges. Still, we are grateful to take on these challenges because it means that we get to preserve and share Palestinian cultural heritage with people around the world. Our products represent the stories of our ancestors and the resilience of our people living under occupation today.

Want to experience the quality of a Darzah shoe. Check them out here.
All Darzah shoes are handmade by the shoemakers of Hebron and hand embroidered by women artisans in Zababdeh, Jenin.
Our products are 100% made in Palestine.